Form Forming
Formation



APRIL 30 2011 THRU MAY 11 2011



Form Forming Formation is a solo presentation of David Benjamin Sherry's recent work that studies concepts of geometry, science, color, materiality, and the course of change. This exhibition includes both traditional color prints and photographic collage work. Through the artist's analog approach to producing images, he examines aspects of arrangement and the visual results of alchemical and light analysis.
With his photographically based collages, Sherry explores specified geometric formations based on the mathematical design of our planet and solar system. Also referencing crop circle phenomenon, these rectilinear configurations aim to address the varied changes Earth undergoes. The work serves to chronicle this moment in history and to raise awareness of the natural world around us through a visual combination of minimal form and complex pattern.
Sherry's series of highly saturated chromogenic prints, depicting expressive rock-like structures, continues the dialogue between object and interpretation. Sculptures painstakingly created over time, then later photographed, as in Royal Ruin Ultramarine Umbilical Fiend Fallen Cobalt Core, 2011, provoke an explanation of how and why these seemingly figurative forms evolved into abstracted artifacts, now frozen in a moment. The anthropomorphic imagery deals with ideas of evolution and shift – the systematic process of alteration and the aesthetic conclusion of transformation.
These contrasting bodies of work create a tension between each other, while they simultaneously begin to draw parallels between Earth's properties and human existence. Sherry not only uses photography as a documentation of fact, but also as an expression of an unknown future. Each monochromatic image is both an examination and a certainty, questioning the genesis of how thoughts become reality and illustrating the result of that action into form.
---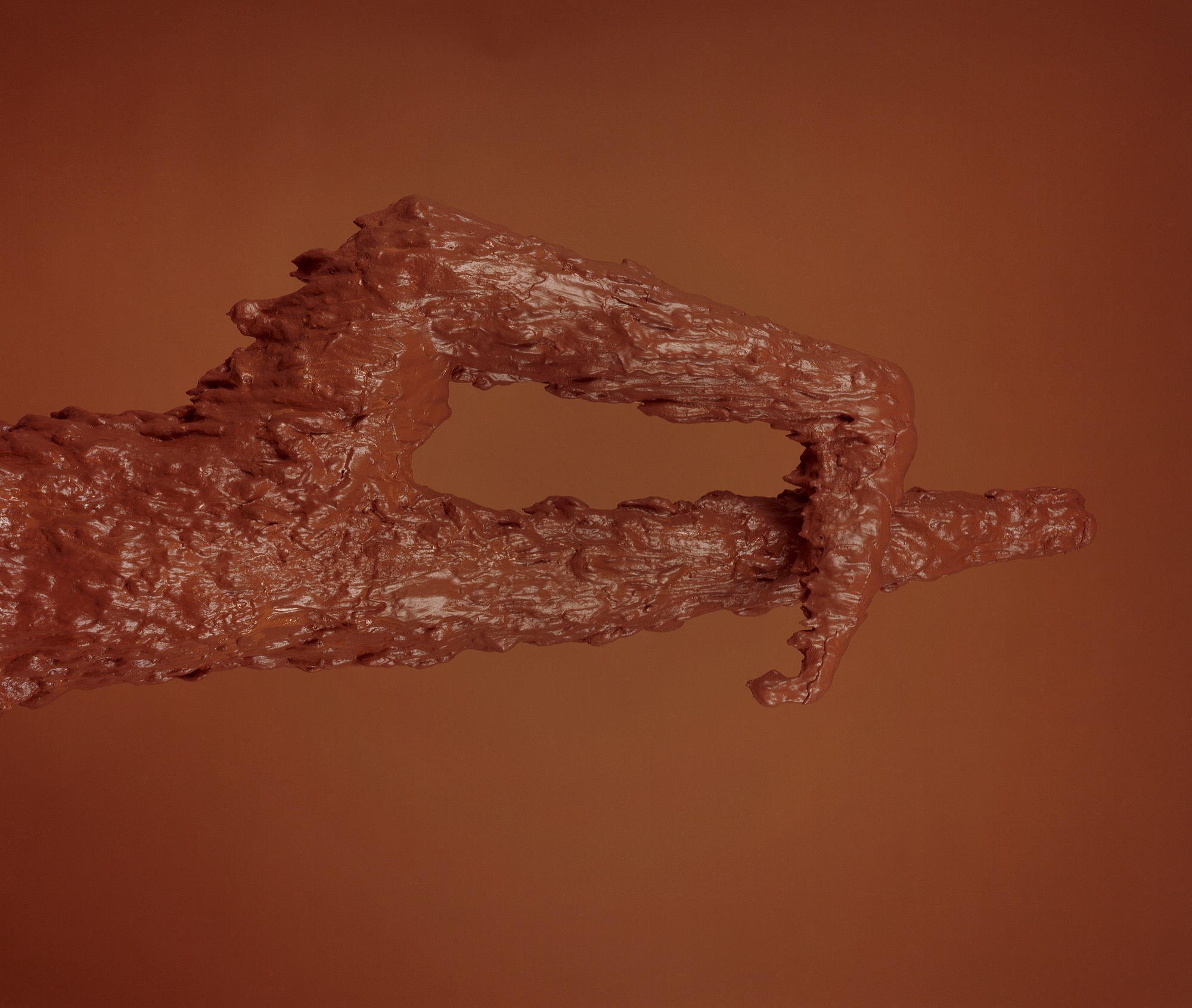 INSTALLATION
---